AmaKilimanjaro Itinerary Umbwe Route Climbing via Western Breach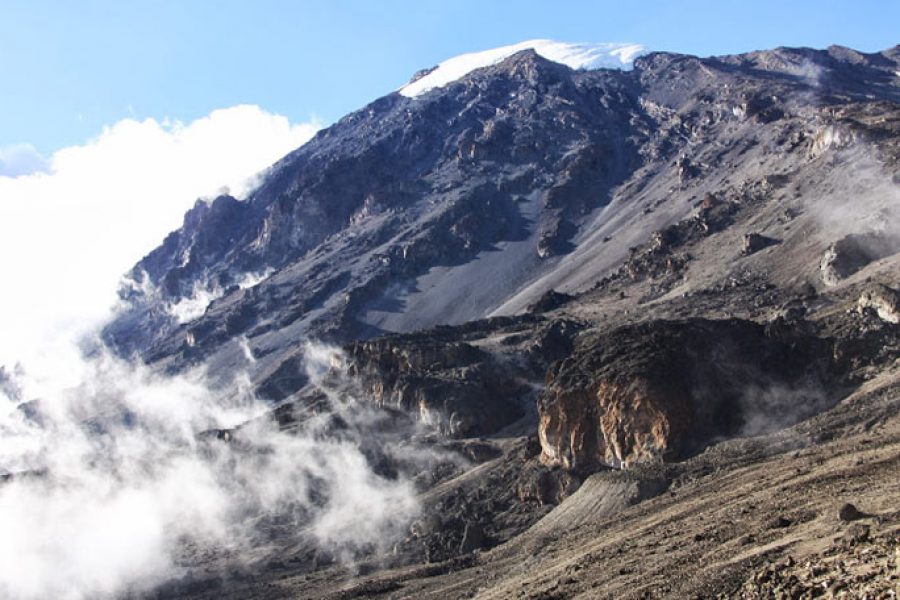 Tour Overview
This route passes via the Western Breach, a more challenging summit that offers the benefit of spectacular views of Mt. Meru, and the best sunset on the mountain. Also, this route is less common so affords a more unique and personal summit experience.
Umbwe Route is the less used route of Kilimanjaro. Not only the least used route but also Umbwe is the less crowded Kilimanjaro Route too.
Climbers less prefer this route because It is the most difficult route to reach Uhuru Peak. The route is steep, constant, and offers a straight climb to 5, 895m high Uhuru peak. Umbwe Route can be climbed in 5 days.
However, mostly trekkers add 1 or 2 more days for better acclimatization. The route begins at the southern side of the mountain. This straight route is the most difficult course on Kilimanjaro.
Hence, the route is suggested or preferred by those who have great physical and mental stamina.