The topographic centrepiece of Arusha national park. Pre climb acclimatisation. Animals and climb.
AmaKilimanjaro Itinerary - Mount Meru Trekking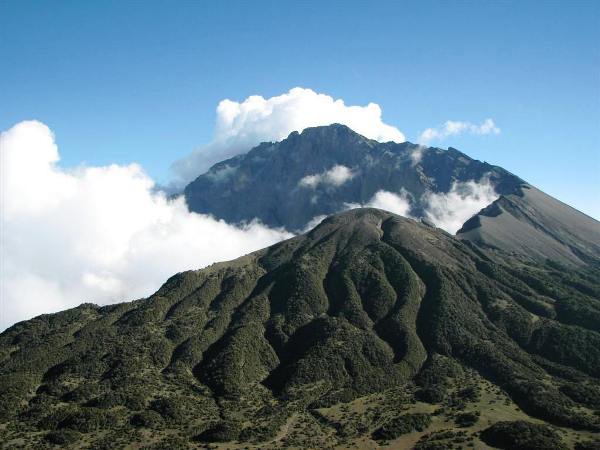 Tour Overview
At a height of 4,566 meters (14,980 ft), Mount Meru is a dormant stratovolcano located in Arusha National Park, 70 Kilometres (43 miles) west of Mount Kilimanjaro in the country of Tanzania. Typically Mount Meru Climb takes four days, but it can be done in 3 days to complete a trek to the Summit.
It is visible from Mount Kilimanjaro on a clear day and is the fifth-highest mountain in Africa, dependent on definition. Climb Mount Meru, Second highest Mountain in Tanzania is great with no traffic and an amazing wildlife experience as you hike past wild animals.