The topographic centrepiece of Arusha national park. Pre climb acclimatisation. Animals and climb.
AmaKilimanjaro Itinerary - Mount Meru Trekking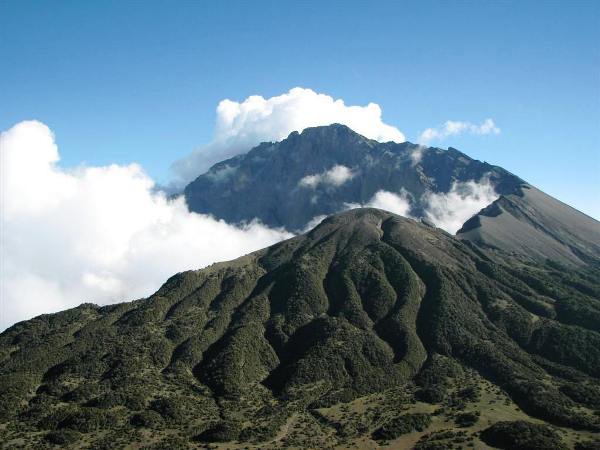 Tour Overview
Mount Meru is a great preparation hike for climbing Kilimanjaro, or a spectacular trek for those not compelled to do Kilimanjaro. You will hike past wildlife, the landscape is spectacular, and sunrise on the summit has Kilimanjaro as the backdrop.
While typically done in only 4 days, it is not an easy peak to summit. To reach the top, there is some scrambling on rocks in the dark and at high altitude. You should be prepared for at least 10 hours of hiking on summit day. For an easier hike, you can climb just to Rhino Point for sunrise, and then descend.
Mount Meru is in Arusha National Park. The park requires all groups to be accompanied by a park ranger. This ranger is employed directly by the national park. He will carry a rifle, which is available to scare away any advancing animals such as elephants or cape buffalo. You will also have your own guide, who is managing the crew and watching out for your safety.