We offer budget climbs and safari travel while you can have a chance to collaborate in local community projects. So, 5% of profit is dedicated in supporting to our Community Project in Kilimanjaro.
AmaKilimanjaro is a socially responsible tour company. Our team is nature and adventure lovers and with the idea to share our passions and skills with the community around us. Like No other Company and Tour Agency that always never share enough cake with our local community, we are AmaKilimanjaro, has always carried out a positive impact on the Kids and local families surrounding us.
As a Non for Profit Company, our goal is to execute quality safaris and expeditions and give out 5% of the profit to generate funds to run community projects.
Our objectives :
Education and Art Class.: We are planning to start building the "AmaKilimanjaro Class" for art and education on our land.
Also, we offer volunteer placement, education projects, and sponsorship.
We are proud of being very dynamic, touching many different parts of the community, and not limiting our projects to one focus group.
Corporate Social Responsibility is the ideal that a company has an ethical obligation to benefit general society. This can include paying fair wages, education projects, and giving back by funding community projects i.e., "Water Tank and Piping", "Bridge", and more.
Commitment with the community around Marangu: cultural program, donation, and sponsor to improve jobs or education….
Sustainable programs with the environment: "Kilimanjaro Environments Program. "i.e. "Tree Planting program", "Kijiji Trash Bins", and this is for Saving the Glaciers of Mount Kilimanjaro.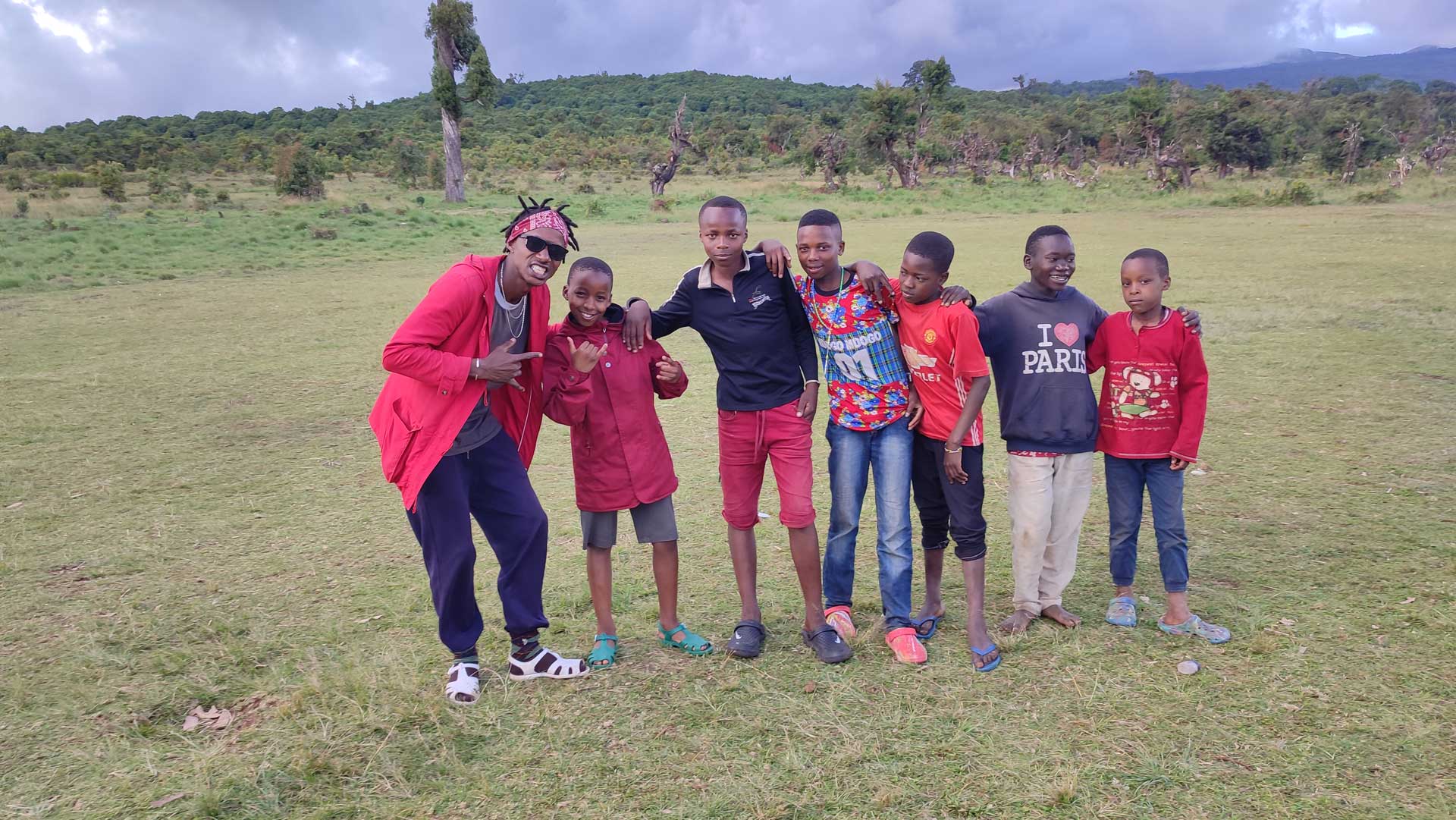 Do you want participe with us and with our Community Project?