AmaKilimanjaro Itinerary - Machame Route Climbing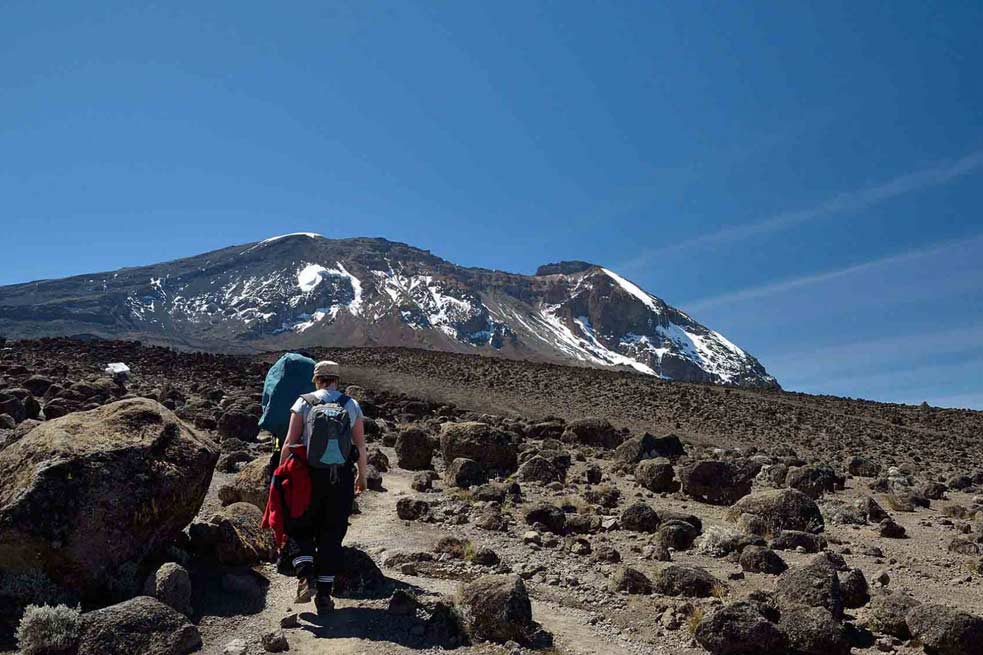 Tour Overview
The Machame Route 7 days climb is the comfortable climb on Kilimanjaro. It can be done in a minimum of six days (five nights) on the mountain but an extra day is always recommended as for a better altitude acclimatization schedule plus a bit slowly climb to approach the Kilimanjaro summit.The success rate is significantly higher when using the seven-day on Machame.
The trek also begins at Machame Gate, located on the southern base of the mountain, which is just a short drive from your stays.
The hike starts within Kilimanjaro's lush, fertile, montane rainforest. As you might expect, the lower slopes receive quite a bit of precipitation. The trail may be steep and slippery, so trekking poles are advised. As the route heads toward the Shira Plateau, the trees disappear and are replaced by low brush in the heather zone. Then the route climbs high to the volcanic plug, Lava Tower, before dropping and circling below the South Icefield. This circular pathway from Barranco to Karanga to Barafu is known as the southern circuit. As it traverses halfway around the mountain, climbers are exposed to great vistas.