AmaKilimanjaro Itinerary - Day trip to Ngorongoro Crater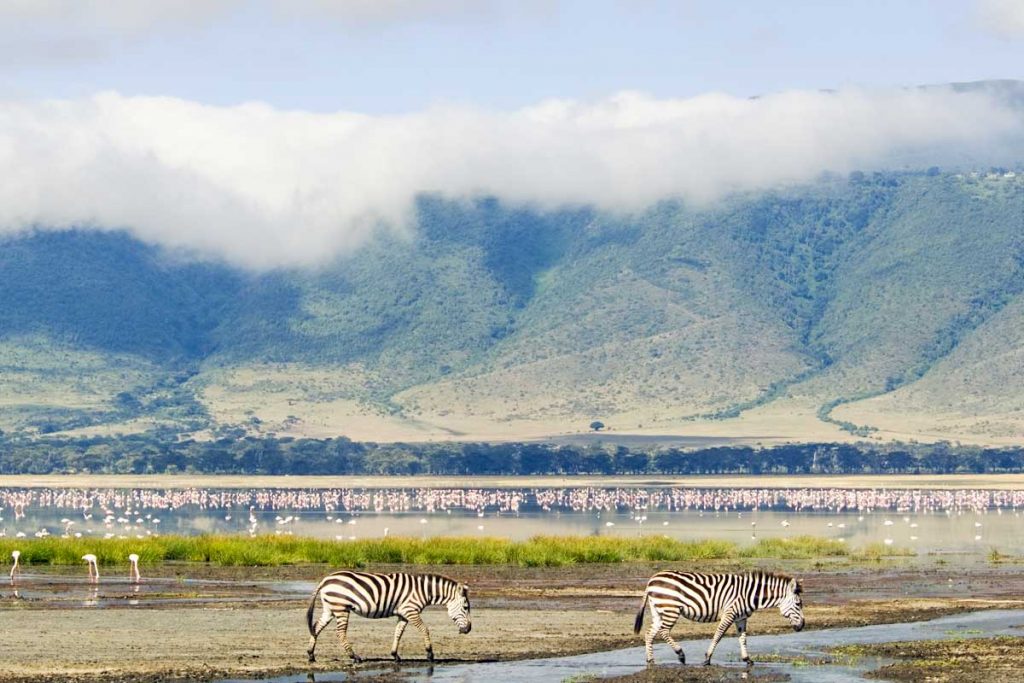 Tour Overview
The Ngorongoro Crater is a breathtakingly gorgeous setting and the best place in East Africa to see the Big 5 wildlife animals.
It is a fabulous way to start your African safari adventure. However, as one of the world's most breathtaking and renowned natural wonders. You will enjoy the game drive through the Ngorongoro Conservation Area: the best place in the northern circuit to see the enigmatic black rhinoceros. Within the park, you'll also spot roaming prides of lions, large packs of hyenas, wallowing hippopotamus, great herds of wildebeest, stoic cape buffalo, brightly coloured flamingos, and more.
The Ngorongoro Conservation Area (NCA) is a protected area and a World Heritage Site located west of Arusha in the Crater Highlands area of Tanzania. The area is named after Ngorongoro Crater, a large volcanic caldera within the area. Ngorongoro truly is one of the most spectacular safari experiences out there!